Divisions 1, 2 and 3 are going on a moderate risk field trip at the end of June.  For this reason, parents need to attend a meeting in order for their child(ren) to participate.
The Parent Information Meetings will be taking place on June 7th at 2:45 PM or June 8th at 6:00 PM.  Parents must attend one of the two meetings.
Thanks to everyone who contributed to the great success of our Fun Fair last Friday. From the individual donations for the silent auction, the class baskets and the games to  the time given by our volunteers to make it all happen!
We also had 2 donation cheque presentations for our playground fund! We would like to acknowledge Peninsula CoOp and the Royal Bank for their generosity.
A special thank you goes out to our PAC! Without them, none of this would happen!
Our Colwood Community is Fantastic.
Thank you to Colwood students and families for raising over $600 for the Heart and Stroke Foundation.  It was a great day for skipping on Friday, and we appreciated everyone's enthusiasm.
A big Thank you to the City of Colwood for granting our school $5000.00 towards our Playground Fund.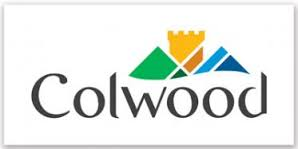 Congratulations to Lane C., Madison W., Olivia M. and Marshall M. for having their artwork selected and showcased at the Coast Collective Gallery and the Robert Bateman Centre gallery!